MEAL PRICING
---
MEAL PRICING 2018-19

Elementary Breakfast - $0
Elementary Lunch - $2.25

Middle & High Breakfast - $0
Middle & High Lunch - $2.50

Reduced Breakfast - $0.00
Reduced Lunch - $0.25
Menus are Subject to Change!

A la Carte Items Sold at each School.
Please contact your school's cafeteria for a complete listing.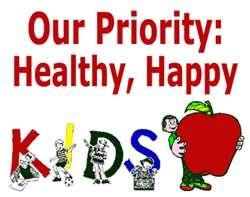 "USDA is an equal opportunity provider and employer."
Smart Mouth Pizza is now being offered at at FCHS, Huntland, North Middle & South Middle. For more information on Smart Mouth Pizza visit their website: http://www.smartmouthfoods.com/
Birthday Celebration
Have a birthday party at school for your child and let us do the work. No baking or running to the store! We do it all for you! Happy Birthday Cupcakes are now available for delivery to your child's class by your school's food service department. Click here for more info or contact your school's cafeteria manager. We'll be glad to help!
Student Wellness Policy
See below for information regarding the Franklin County student wellness policy and assessments.